China's top 10 Top Faucet manufactures
Share
publisher

Angela
Issue Time

2020-08-24
Summary
China is the biggest producer and consumer of sanitary wares and faucets in Asia. Let's learn about the highest concentration of manufacturers.
China's top 10 Top Faucet manufactures
With the improvement of living standards, we pay more and more attention to the quality and enjoyment of the living. And with the rapid rise of domestic China brands, domestic sanitary ware brands have gradually entered people's lives and welcomed by the public around the world.
China is the biggest producer and consumer of sanitary wares and faucets in Asia. Let's learn about the highest concentration of manufacturers
Where are the best Faucet manufacturers and Suppliers in China?
In China there are 3 major sanitary industry bases: Guangdong Kaiping, Fujian Nan'an, Zhejiang Wenzhou.
1.Kaiping City, Guangdong Provice
A city in Guangdong province, Kaiping City is well known as "Sanitary City." Its Shuikou town is the biggest base domestically for faucets and hardware fittings manufacturing, and has the biggest sanitary wares exhibition center in China.The products quality is the best one.They are the most suitable for customers who have high quality requirements.
The plumbing and sanitary industry is the traditional major industry of the town. By the end of 2006, there are nearly 500 enterprises engaged in the plumbing and sanitary industry. The total annual output value is nearly 4.5 billion yuan, and the proportion of products exported is over 90% .This is the land where our factory Kaiping City OUBAO Sanitary Ware Co., Ltd located.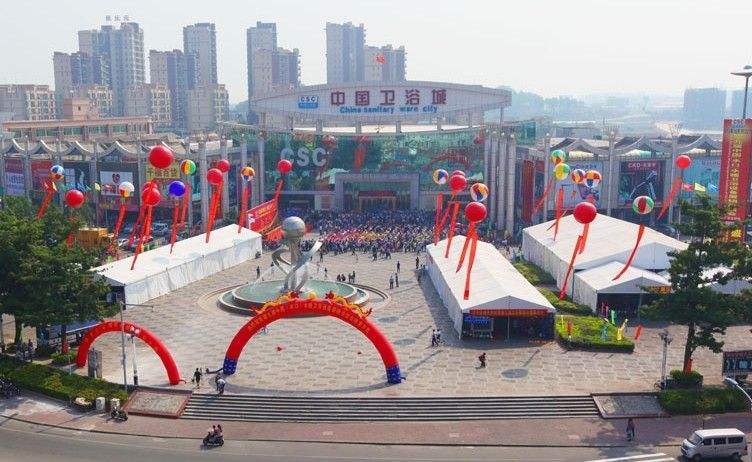 Kaiping OUBAO Sanitary Ware Co.,Ltd (since 2004)
OUBAO is a professional manufacturing factory which committed to developing , producing,selling and after sales service for high quality faucet and ancillary products such as kitchen faucet and bathroom faucet ,and bathroom accessories ,shower system with precision core technology .
OUBAO gain customers' fully recognition because of our strategy "Keep pace with The Times and keep improving"and our heart to heart service concept . Products have passed multiple items international certifications and design patent certifications (cUPC ,NSF-61,Low Lead,CE).OUBAO have casting equipment ,machining center ,automatic precision polishing , grinder and automatic assembly line, first-rate full set laboratory and checkout equipment. With the ability of technology research & development and advanced hardware platform.OUBAO make sure every process is excellent from material control ,designing and developing the mould,casting ,producing ,polishing and Plating,all are control by QMS and ERP system.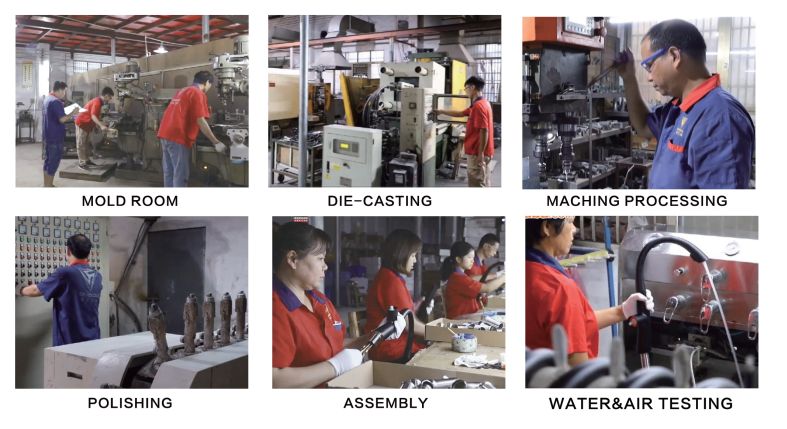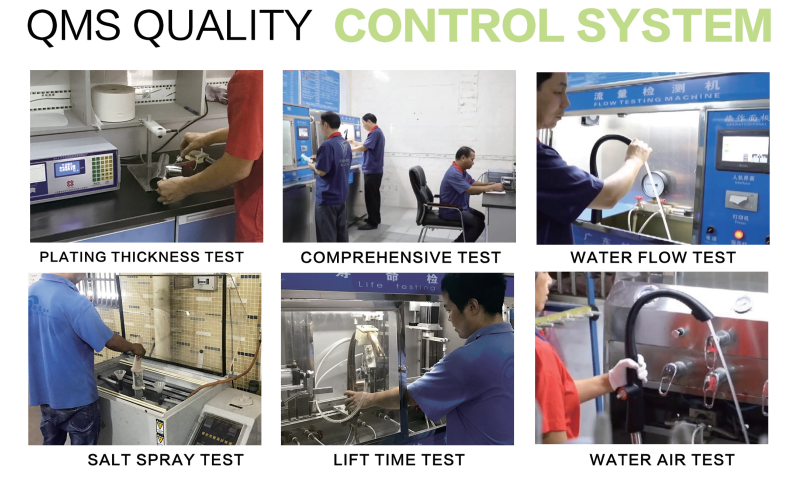 2.Wenzhou city, Zhejiang Province
Wenzhou locates in Zhejiang province.There are a large number of hardware OEM small workshops in this city.
The geographical position is superior, it is the hinterland of the important strategic urban area in the southeast of Wenzhou Metropolis planning, and the transportation is convenient.
Comparing with Kaiping,the hardware accessaries in Wenzhou are lower .They are suitable for the markets in middle and low price.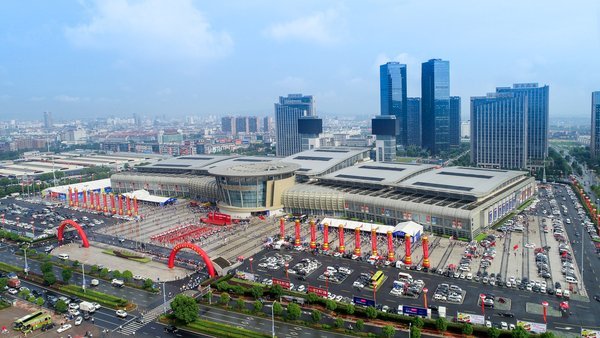 3.Nan An city, Fujian Province
A city in southern Fujian province that is also considered as a major center of ceramic production. In Chinese history, it was known as a center of celadon production. Celadon wares are green glazed bowls with carved and combed or dotted decorations.Here you can find many faucets,showers and angle valves factories.Those are in middle quality and reasonable price,quite suitbale for projects.
As early as in the 1980s, Fujian Nan'an began to produce sanitary wares such as plumbing valves and faucets. At that time, it was already known as the "hometown of plumbing" in China. With the pace of reform and opening up, Fujian Nanan has developed into Chinese plumbing. One of the industrial bases.