Under the Epidemic Situation, How Does OUBAO Turn the Crisis into Peace?
Share
Issue Time

2021/09/16
Summary
The new crown epidemic has brought a huge impact on the sanitary ware industry. OUBAO looked for opportunities in the crisis, made good products with heart, and finally turned the crisis into peace.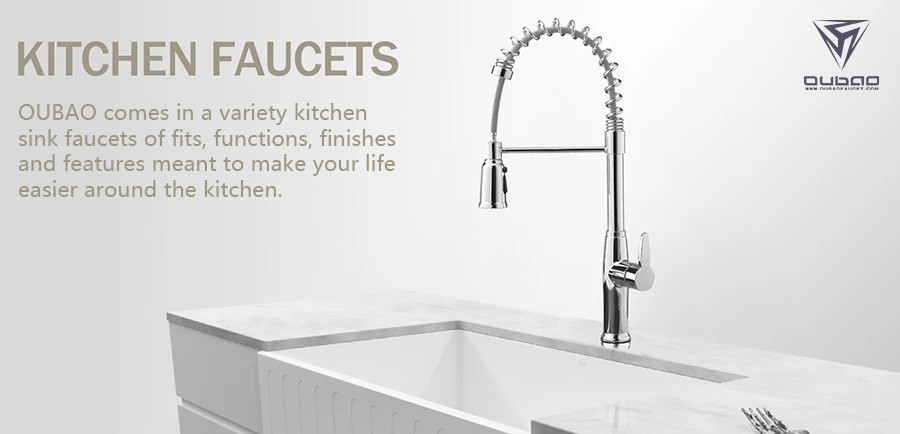 The new crown pneumonia epidemic has brought a huge impact on the sanitary ware industry. Many companies have experienced declining income, exhaustion of cash flow, and the outbreak of various crises in the debt crisis, which have triggered a chain effect, which has caused an economic recession in the entire market, and a large number of workers are facing unemployment.
OUBAO is facing difficulties such as logistics obstruction, high risk of default, loss of customers, and performance impairment. Even in the face of these various problems, we have always upheld our beliefs and have never flinched.
Although the epidemic has brought a lot of impact to companies, it also brings some opportunities.
Because of the peculiarities of the epidemic, "contactless" shopping continues to rise, and at the same time, new models such as online transactions and live video streaming have been born. We focus our attention on our platform and website, show the most authentic side of our sanitary products to users, and continue to provide users with effective solutions.
OUBAO faucets
have a variety of functions: ordinary hot and cold faucets, pull out and pull down faucets, commercial faucets, and so on. OUBAO faucets are available in a variety of color finishes. In addition to commonly used surface treatment such as chrome plating, brushed nickel, gold plating, white plating, gold plating, rose gold plating, matte black, etc., we can also support customized surface treatment services according to your needs.
Because of the emergence of the epidemic, our advantages have gradually become apparent. The faucets manufactured by OUBAO are made of high-quality materials to ensure the health of users and the quality of use.
OUBAO faucet adopts refined copper inlet and outlet pipes, and the water flows through non-toxic water channels: copper pipe→brass core→flexible PEX hose, which fully proves the health of drinking. Our products have also gained unanimous praise and trust from customers. In such a dangerous situation as the epidemic, the safe and high-quality faucets made by OUBAO will be your best choice.
OUBAO supports small MOQ, which means that our delivery time will be faster and the logistics speed will be greatly improved. Even if the logistics are blocked due to the epidemic, we will quickly and effectively solve the user's product transportation problem for the first time.
OUBAO has over 15 years of experience in sanitary ware manufacturing. Products have passed multiple items international certifications and design patent certifications include cUPC, NSF-61, Lead-Free Plumbing Products, CE.etc.
As a leading supplier of
faucets and accessories
, we should be more responsive to users and ensure the safety and convenience of daily use of products.
Although the epidemic has put companies and individuals under tremendous pressure, OUBAO has always believed that the difficulties will eventually pass. As long as we persist in love and hope, we will be able to overcome the epidemic together!