At the Moment of the Epidemic, Competition in the Sanitary Ware Industry Has Intensified, and Oubao Ushered in New Market Changes
Share
Issue Time

2021/09/24
Summary
During the epidemic stage, as consumer demand continues to increase, market competition has intensified. In the face of changes in the industry, OUBAO has always focused on providing high-quality products and effective solutions according to customer needs.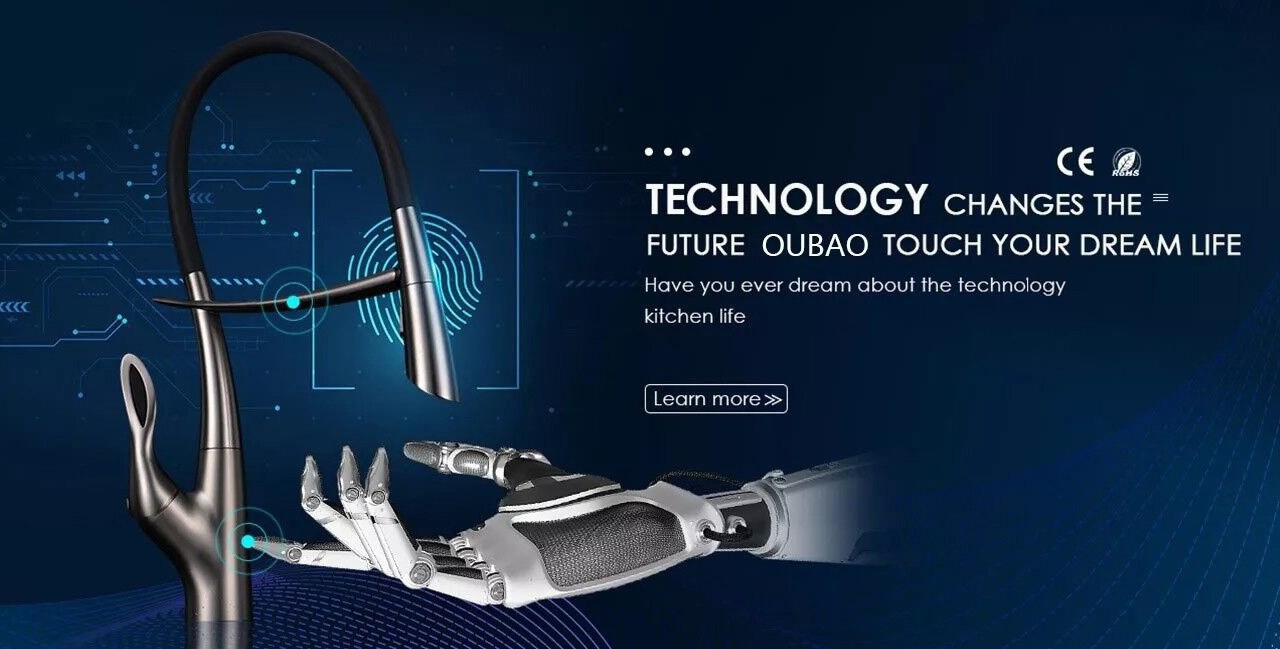 During the epidemic stage, as consumer demand continues to increase, the sanitary ware industry has ushered in a new round of industrial transformation. Recently, industry insiders said in an interview that the competition in the sanitary ware industry is further intensifying, and new industry hotspots are constantly emerging. Intelligence, cross-border, and overall solutions have become the keywords for development.
With the transformation of consumption concepts, technology research and development, and application, the sanitary ware industry has ushered in an industrial upgrade, and is shifting from price competition to competition in research and development, technology, and value-added services. OUBAO is also strictly controlling raw materials, manufacturing, design and development, and after-sales service.
Consumers prefer the one-stop smart bathroom overall solution. OUBAO can not only provide consumers with a single product but also has the service capability of a smart bathroom overall solution. We believe that intelligence cannot be simply understood as Internet access, remote control, voice control, etc., but to innovate and develop smart technology around industry problems and consumer pain points. Leading smart technology is not to show off skills, but to better improve the consumer experience.
The huge impact of the epidemic has made competition in the entire bathroom market very tense. Many companies have begun to transform and shift their focus to sales channels. However, OUBAO always believes that in order to truly promote the development of the enterprise, it must be based on the needs of the users themselves. Strictly controlling the quality and details of the products must be the first consideration. The continuous development and upgrading of technology according to the diverse needs of users is the part that should really be paid attention to.

OUBAO grasps the fashion trend and maximizes the versatility and innovative design of its products. We are good at analyzing and using big market data in a timely manner, capturing market trends, and advancing with the times in product design. So as to continuously increase market share, enhance product competitiveness, and achieve win-win cooperation. Our
faucet products
have undergone high-quality surface treatment in terms of material and structure to maximize the service life of the product.
We also support small MOQs and provide fast delivery services, which can provide users with greater convenience during this special period of the epidemic.
OUBAO has always been committed to becoming an enterprise that can keenly capture market pain points, invest in R&D and manufacturing, and form patented technologies and overall solutions.
As a
faucet and accessories
manufacturer with many years of bathroom manufacturing experience, we will provide customers with professional product selection suggestions and support according to different architectural engineering styles, and help customers choose products in one stop. If you are interested in our products, you can search directly on our website and contact us immediately!